Status Global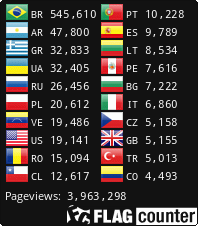 "
---
Custons: Quest of craft of Boss Jewels
Quest 1: Astrid, the Epic Jewels Master Here, there are two other servers, you can create your own boss role by quest (not even a little easier to comb the magic of all th...
L2 Hype Start Event!
Event 1: 1st Month Calendar of L2Hype! (For the entire month of May / 2019, all characters that are logged in at 10:00 PM received the calendar day item) (No mês inteir...
---
Streamers
&nbsp&nbsp&nbsp Tem uma stream com 10+ views ? envie o link para servidorl2hype@gmail.com
---
Follow Us!